SL Renovations
Guelph's Bathroom & Kitchen Renovation Specialist
Quality * Reliable * Experienced * Friendly * Service
Bathrooms
SL Renovations is one of Guelph's most experienced bathroom renovation services.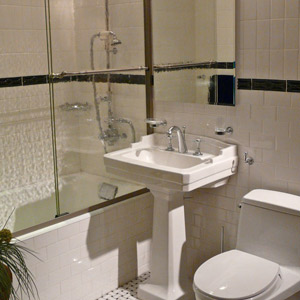 New Bathroom design
Quality Bathroom renovations
Bathroom Fixtures
Bathroom Cabinetry & Bathroom Countertops
Custom tile shower stall installation and repair
Bathtub Replacement
Bathroom sinks, toilets, bathtubs
Our Latest Bathroom Renovation - Guelph
Your Satisfaction is Guaranteed with SL Renovations!
Contact us today for a Free Estimate.